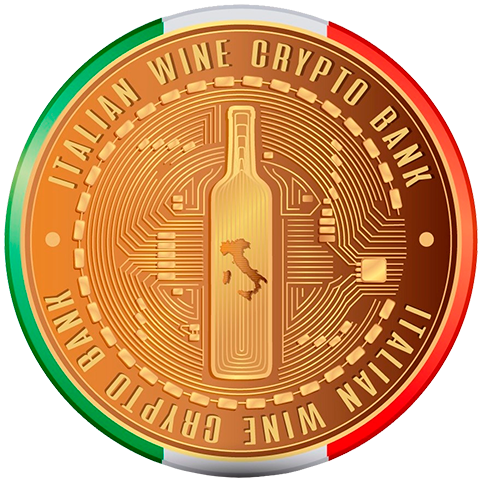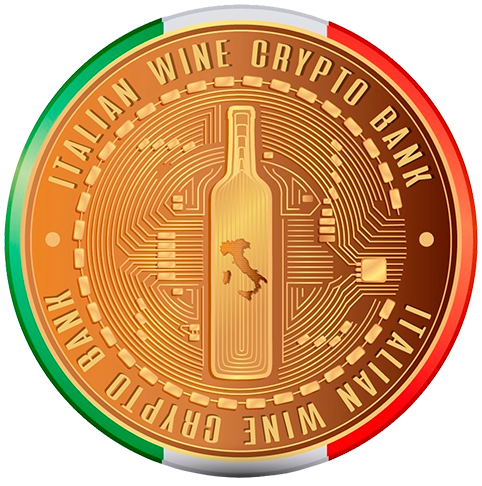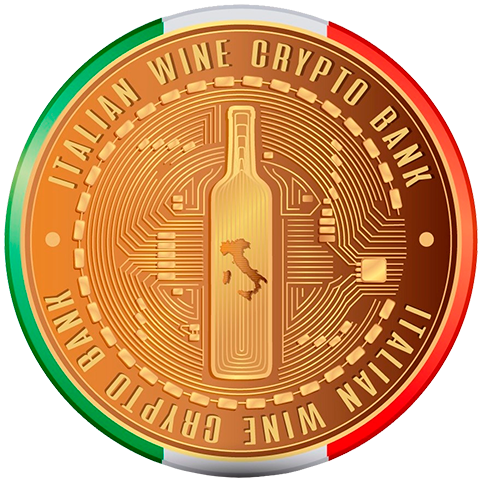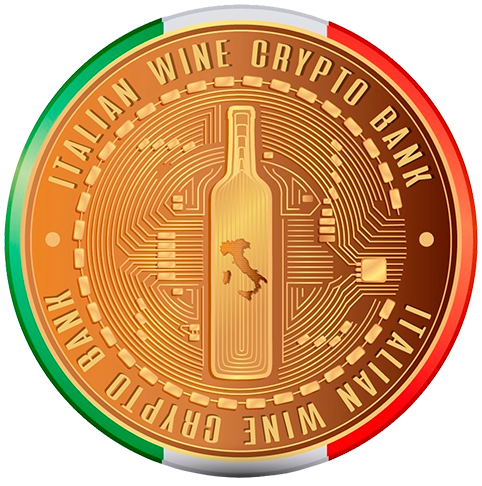 ITALIAN WINE CRYPTO BANK
The first and only Wine Bank in the world built on blockchain technology and cryptocurrencies
ITALIAN WINE CRYPTO BANK
The first and only Wine Bank in the world built on blockchain technology and cryptocurrencies
AN INNOVATIVE BLOCKCHAIN-BASED WINE BANK
The first, and unique blockchain- based Wine Bank of its kind at a global level is the result of the revolutionary merging of two worlds.
On one side there is the "traditional" world of Italian fine wines, its wineries, its distributors, its worldwide lovers, aficionados and collectors.
On the other side there is the innovative world of Digital Assets and its breakthrough blockchain technology. IWCB was born out of the need of a global marketing campaign promoting the wines of its Partner Wineries to the new economic, socio-demographics market segment of world cryptocurrencies users, in their respective geographical areas.
To both worlds, IWCB offers exceptional opportunities for safe investments at the same time in both Italian fine wines and in Crypto Assets backed by the wines.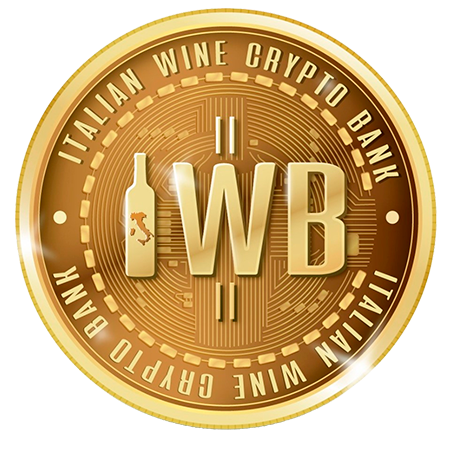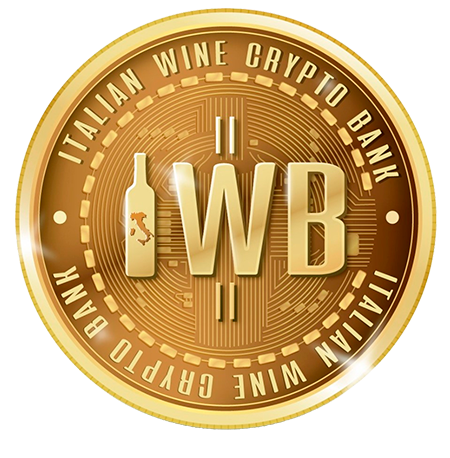 BUILDING THE MISSING ITALIAN WINE BRAND WORLDWIDE
After years of preparation IWCB sees the light in a troubled moment in which however, according to Decanter magazine, "Italian fine wine sees 'historic' demand". Recent figures (from Liv-ex) have cemented the notion that Italy is very much in fashion among fine wine collectors and merchants.
As a digital project, IWCB is committed to contribute innovatively to this relaunch of Italian wine in the world. In particular, it focuses on promoting both an Italian wine " brand culture" and Italy's wine macro-regions, among its stakeholders, producers, customers and investors.
Industry experts rightly believe that this is the right approach to increase the success of Italian wine in the world. Charismatic, world renowned figures as Attilio Scienza, Professor of Winegrowing at the University of Milan recently pointed out Italy has "many trademarks but not a brand", it has "denominations, large companies and great wines but there is no a unitary vision of Italian wine of the kind France enjoys". To reverse this situation, he then passionately calls for "effective storytelling" on the "Italy" brand as a winner.
By a very singular coincidence, IWCB was born exactly with the aim of getting engaged in the storytelling on the winning Italian wine brand to the international markets. "Stories" to delivered in contemporary and unprecedented ways, as IWCB, to both traditional consumers and new ones.
IWCB strongly works to communicate the Italian macro-zones as broad points of reference, in which there are the many denominations including the very small ones. Within IWCB the wine regions or, as Prof Scienza puts it, those "large areas that go beyond the logic of denominations but which, on the other hand, identify a territory", such as Tuscany, Piedmont, Veneto as well as Campania and Sicily, will be recognizable "brands", which consumers will perceive unmistakeably as Italian wine and Italy.


IWCB MISSION: PROMOTION AND HIGH RETURNS FOR ITS STAKEHOLDERS
The mission of the Bank is to promote Italian fine wines in the world, both at a global level and on specific national markets. In addition, it aims at generating substantial returns, in a number of ways, for all its stakeholders.
The bank has three main groups of stakeholders: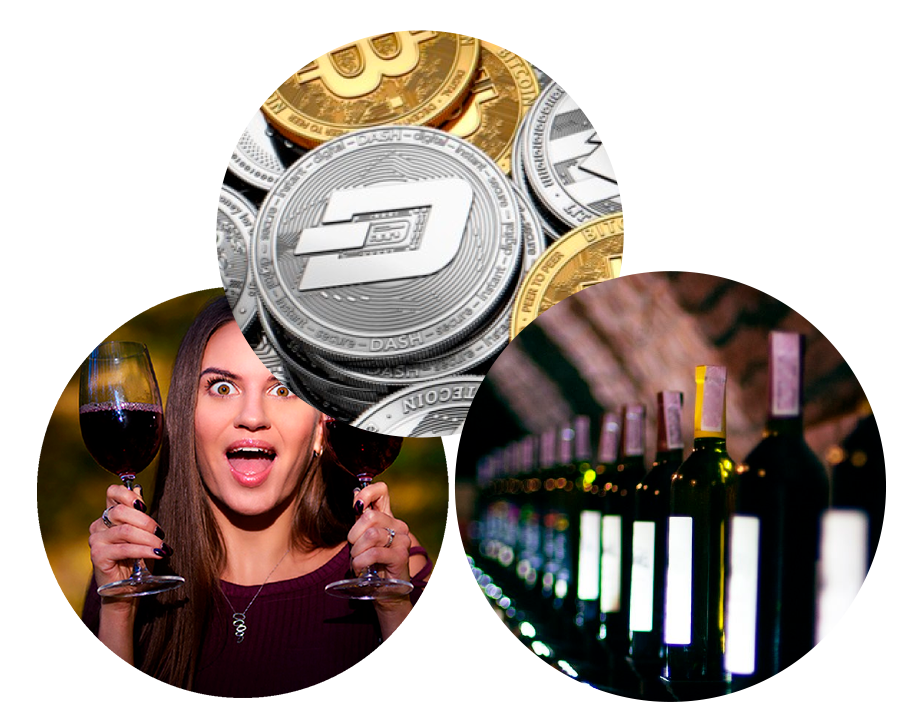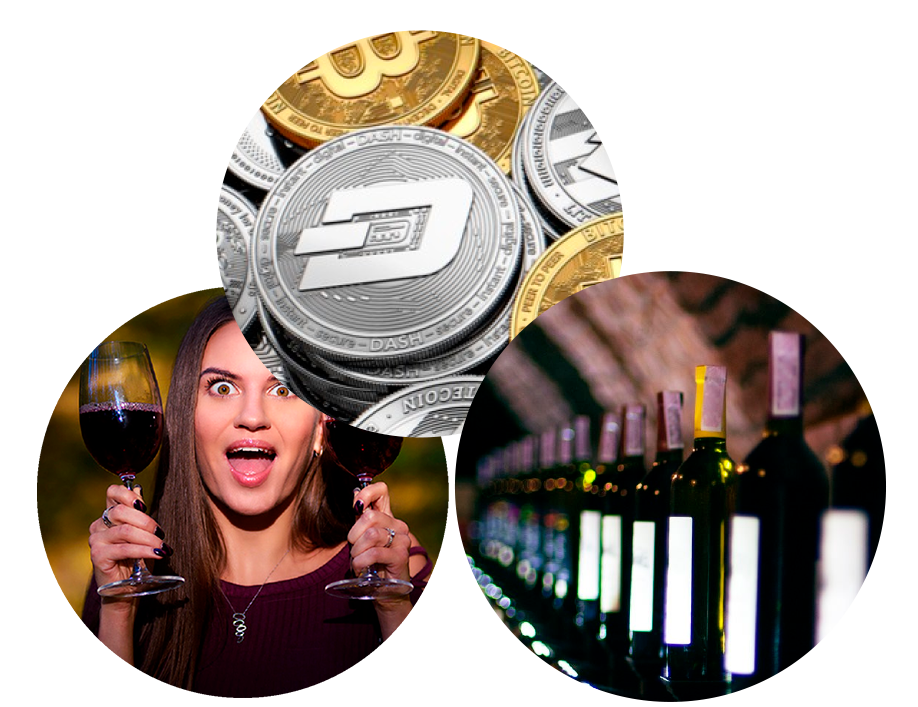 They are Italian wineries that confer their wines to IWCB portfolio, which make them available to its customers worldwide. However, among the Partners there may also be international distributors, or wineshops, restaurants and even private collectors, giving their wines that IWCB makes available only on certain national markets. The Founding Partner Wineries are those who joined the project since the beginning. For more information on how wineries can join the IWCB project click here.
They are Italian wine lovers, wine collectors and/or crypto-assets enthusiasts. By joining IWCB Exclusive Members Club, they are entitled to:
purchase the wines from the IWCB portfolio
access the privileged information and services for the Members
pay in selected cryptocurrencies and benefit of the special reward
For more information on IWCB Customers benefits click here.
Pure play investors who safely invest in IWCB Digital Assets, tokens issued by the IWCB (IWCBT) backed by assets, including Italian fine wines either coming from the Partner wineries or stocked by IWCB. For more information on how to invest IWCB Digital assets and what are the benefits click here.
WINERIES: WHY TO BECOME A FOUNDING PARTNER OF IWCB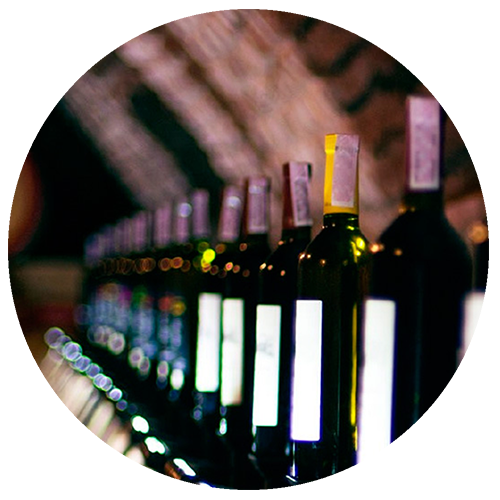 IWCB offers to the selected Founding Partner wineries the extraordinary opportunity of being associated to a groundbreaking project that will give them significant benefits and returns, besides their great exposure within an innovative context. In particular, the IWCB offers them the following risk-free opportunities (no payments required):
a) To benefit of the global marketing campaign promoting Italian wines among active cryptocurrencies users with high purchasing power (estimated 120 million at a global level)
b) To confer their wines in the IWCB portfolio (minimum quantity/value required), wines are selected by applying IWCB own evaluation chart
c) To benefit of the IWCB Revenue sharing, which rewards the winery with up to one third of the market price of the wine conferred, upon its sales
d) To be additionally rewarded with free Digital Asset tokens (IWCBT) up to the value of the wine conferred, in proportion to its quantity/value and date of joining. IWCBT are backed by wine asset and offer opportunities of future profits, Click here for more info.
The participation of Founding Partner Wineries is enabled and fungible with/ by digitally verified smart contracts. Beside the wine to be conferred and delivered to the IWCB storage, no payments of whatever nature are required from the winery. Wineryis  only responsible to ship the wines to IWBC storage.
The package for the Founding Partner wineries may also apply to International distributors of Italian fine wines within their national markets
Wines stored in secured warehouse and guaranteed by insurance paid by IWCB.
CUSTOMERS: PRIVILEGES, BENEFITS AND HIGH RETURNS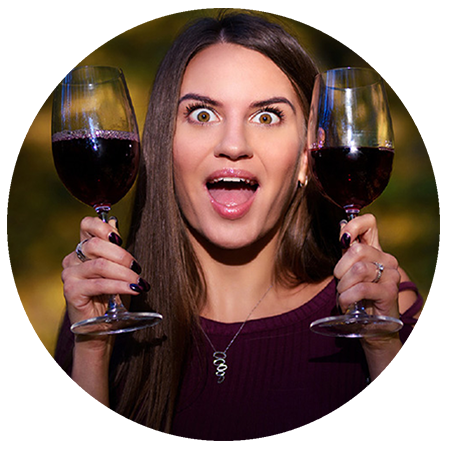 Either you are here to purchase Italian fine wines because you love to enjoy it or because you want to collect it as a form of investment, you can be sure that IWCB gives you another strong motivation: paying your wine with a selected cryptocurrency, at the end of the year you are entitled to receive a Crypto+wine bonus, that is, up to the 50% of any value's increase of that cryptocurrency (conditions apply).
If instead you are a cryptocurrency enthusiast IWCB gives you the opportunity to use them and being rewarded by the potential increase of the wine value in addition to the Crypto+wine bonus.
Trade value for Italian wines of the secondary market in the last 10 years has grown at a compounded annual rate of 28.5%. while the growth of other wines has been limited to 9% (source Liv-Ex). The growth has not stopped in 2020: "The wines of Italy continue to offer relative value against the top wines of Bordeaux and Burgundy and recent vintages (2015, 2016 and 2017) are considered to set new benchmarks for many producers".
Customers of IWCB become members of its exclusive Customers Club and receive extraordinary benefits including:
Right to select wine from IWCB catalogue as "privileged first" customer.
Purchase of wines in the IWBC portfolio with selected approved crypto currencies at very favourable conditions (minimum amount applies, wine stored in IWBC storage, to be collected in 3 lots during the year). Wines are stored in appropriate secured warehouses and insured with various policies available (costs of storage and insurance paid by the Customers, including shipment/s to her/his address. In certain case Customers can pay these services with wine in its portfolio;
Opportunity of mid term exit through secondary sale on the IWCB platform itself without waiting to collect deadline
Annual membership to IWBC Customer Club (pre-requisite, at a cost) allows the Customers:
to access freely to all the privileged information sources of the IWCB;
to receive personalized notifications/alerts;
to participate in auction, receive special offer, be waived fees and commissions for internal exchanges with other Customers;
to be assisted in the cryptocurrencies exchange
The average expected annual ROI for the Customer can be up to 25% of its initial investment and it may include:
Crypto+Wine bonus, that is, At the end of the year, at the moment of collecting its last lot of wine stored by IWBC, the Customer will receive extra wine for up to the 50% of any value's increase of the cryptocurrency he used to pay the wine has on that day (condition apply);
The possible increase of the value of the wine, due the aging and ;
The privileged discounted price conditions enjoyed as a member / customer of IWBC
INVESTORS: SAFE INVESTMENTS IN DIGITAL ASSETS BACKED BY ITALIAN FINE WINES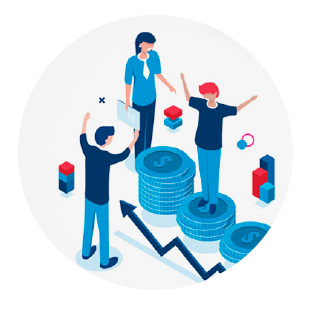 Investors can take advantage of Digital Asset tokens issued by the IWCB (IWCBT), backed by assets, including Italian fine wines either coming from the Partner Wineries or stocked by IWCB.
IWCBT issuances are built on strict criteria of:
Transparency
Regulatory compliance and authentication of buyers and sellers
Convenience
Exchanges carry out KYC and AML processes and due diligence on the project. Tokens are promptly listed on platforms.
Investments in IWCBT are ideal for either Pure Play investors who do not want acquire wine but prefer investing purely for capital gains or investors aiming at obtaining also pre-emptive right to Italian fine wines.  IWCBT are:
Backed by Italian fine wine with stable principal value and opportunity of exponential growth.
Fungible, freely transferable, immutable and completely transparent digitally.
Digitally transparent supply chain process and permissioned token secondary trading and listing.
Smart contract-based time stamped transactions with all stakeholders
Registered and Licensed as a Digital Asset with enablement of mid to long term investment features as well as flexibility of short-term secondary trades.
WEBINAR IN ITALIAN FOR THE LAUNCH OF THE PHASE 1 OF THE ITALIAN WINE CRYPTO BANK
A TAMPER PROOF BLOCKCHAIN TECHNOLOGY PLATFORM
IWCB is built on reliable, auditable, tamper proof, secure blockchain technology protocol. 
Its Digital Assets are mined as proof of stake that: 
automates the supply chain process of wines with utmost security and transparency of the transactions trail;
Ensures customers and stakeholders that either their principal investment or money staked are stable and their Digital Assets have upside exponential growth opportunities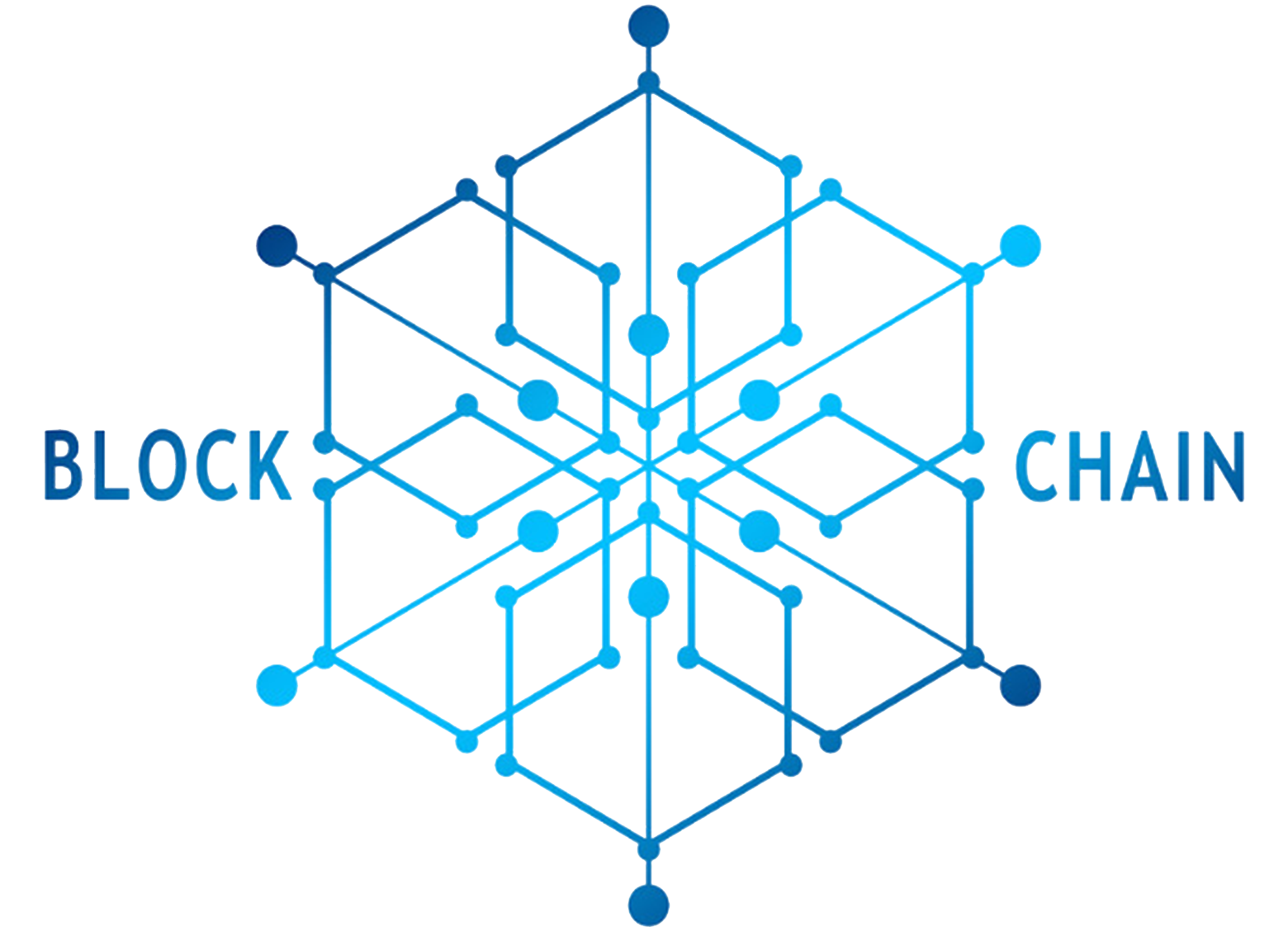 By combining the guarantee of blockchain, the flexibility of Cryptos and the gold standards of quality Italian Wines, IWCB:
Permanently promotes within a global marketing approach the wines of its Partner Wineries
Makes available to its customers/members the fine wines of its Partner wineries and/or regional merchants to its customers / members
Wines are stored and insured by the IWCB in appropriate secured warehouses, in the right temperature and light conditions
Through its Online Portal + direct personalized notifications available to its customers provides
Continuous digital and original information for its stakeholders (wineries, merchants, customers and investors) on the wines in the IWCB portfolio.
Online auctions and promotion of exchange opportunities among its customers.
Continuous assistance to its customers to facilitate payments in cryptocurrency
Offers Digital Assets safe investment opportunities to investors and / or fine wine lovers


ABOUT THE IWCB MANAGEMENT
IWCB was founded and is directed by Rosario Scarpato, a TV producer and director, who has been involved in the creation and management of world level initiatives and consultancies. IWCB is managed by The I Factor Limited (Hong Kong) that since 2010 has produced 11 annual editions of the Italian Cuisine and Wines World Summit, including the Italian Wine List Awards, which involved dozens of wineries, restaurants and wine lovers in New York, Moscow, Hong Kong, Beijing, Shanghai, Dubai and Bangkok. 
Italian Cuisine & Wines World Summit on Facebook
Since 2017 The I Factor is managing the project Zhong Can Yi Jiu (Chinese Cuisines meet Italian wines) web site that involves dozens of prestigious Chinese Chefs and Italian wineries